Meet The Team
Meet the Gentry Group. They are highly skilled real estate professionals committed to providing their clients with the best services available in the Austin real estate market. Their combined years of experience in the Austin real estate market translate into a big advantage for the clients they represent. In addition, each group member brings other professional experience and skills to the various components of the real estate transaction ensuring their clients a level of specialized services rarely seen in the real estate profession.

Gary Gentry
- Baylor University, BA
- 10 years experience, hospital administration
- 35+ years experience, residential investments and sales

Gary brings his finely honed negotiation skills and attention to detail to every real estate transaction. Gary's clients will find that in every step of the process, from negotiating the contract offer to negotiating repairs, The Gentry Group is determined to insure their clients will benefit financially. Gary's involvement in community affairs also serves clients by making him a great source of pertinent information regarding future highway plans, neighborhood development and zoning, environmental issues and other factors that could influence home purchase decisions and future appreciation of value. Gary has also earned the prestigious Certified Luxury Home Marketing Specialist designation and been awarded membership in the Million Dollar Guild in recognition of his knowledge, experience and expertise in the luxury home arena. Members of the Guild are specialists who have proven success in the million dollar and above market.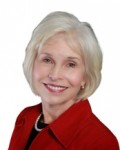 Melondie Gentry
- Baylor University, BA & University of Texas at Austin, MA
and Mid-Management Certification
- 15 years experience, public schools--teacher, administrator & consultant
- 20+ years experience, residential real estate
Melondie is the member of The Gentry Group who specializes in working with buyers. Buyers often find Mel's background in education helpful as they evaluate school options for their children. She helps them understand the significance of school ratings, test scores, and present and future tracking boundaries, etc. In addition to being a valuable resource to buyers, her administrative skills help insure that The Gentry Group office runs smoothly.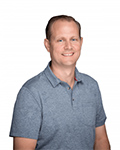 Larry Covert
- Colorado School of Mines, BS Electrical Engineering
- 20 years of experience in industrial manufacturing
Larry joined the Gentry group in 2019 after a successful career managing industrial manufacturing facilities. His experience managing large teams and large transactions brings a valuable perspective to the Gentry Group and to his clients. During his management career, Larry and his family often experienced the unique benefits and challenges of relocating to a new part of the country making Larry particularly attuned to the needs of relocation clients. Larry's clients will find his problem-solving skills and attention to detail throughout the process an immeasurable asset guaranteeing the highest level of service.

Claire Camp

- University of Texas at Austin, BBA in Marketing
- 18 years experience with The Gentry Group
- Licensed Realtor
- CNE (Certified Negotiation Expert)
The Gentry Group was thrilled to have Claire join them on a full-time basis after she graduated from the University of Texas in December of 2002. Claire worked part-time for The Gentry Group while completing her studies at the Red McCombs School of Business at University of Texas. Claire's business background makes her an ideal choice for The Gentry Group Closing Manager because she brings an eye for important details, strong negotiation skills and a calm, competent manner to the contract to close phase of a real estate transaction. Claire's rave reviews from our clients are an indicator of the superior level of service she provides.
Andrew James

- 30 years of Real Estate Expertise
- 26+ years with Keller Williams Realty
A Native born Texan and Austin Resident since 1980, Andrew has lived in and loved Austin for many years. He closed his first transaction in 1989 and began his career with Keller Williams in 1994. His in-depth transactional Real Estate experience allows him to help with all of your Real Estate needs and his familiarity with Austin and the surrounding areas will help him find the perfect home for you here in the Capitol of Texas.